Jack Canfield – The Success Principles (lower bitrate)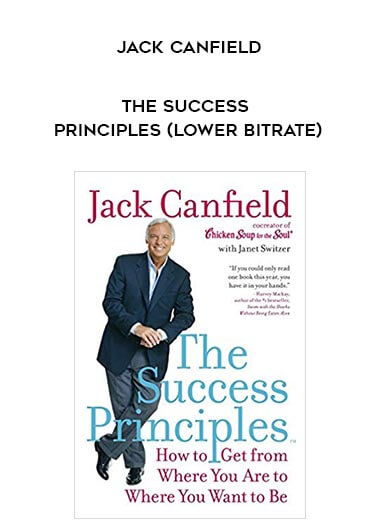 Salepage : Jack Canfield – The Success Principles (lower bitrate)

In this practical and inspiring guide, Jack Canfield, cocreator of the phenomenally successful Chicken Soup for the Soul® series, applies the ideas he's studied, taught, and lived for more than 30 years to help any striving person go from where they are to where they want to be.
The Success PrinciplesTM will show you how to gain confidence, face everyday problems, live with passion and purpose, and achieve all of your goals. This book is more than just a compilation of nice ideas; it sets out the 64 everlasting principles employed by great men and women throughout history. When applied consistently, these ideas will improve your life beyond your wildest expectations!
The Success PrinciplesTM, filled with memorable and inspiring stories of CEOs, world-class athletes, celebrities, and regular people, will provide you with the proven blueprint you need to achieve any goal you choose.