James Clingerman – Mastering the Von Flue Choke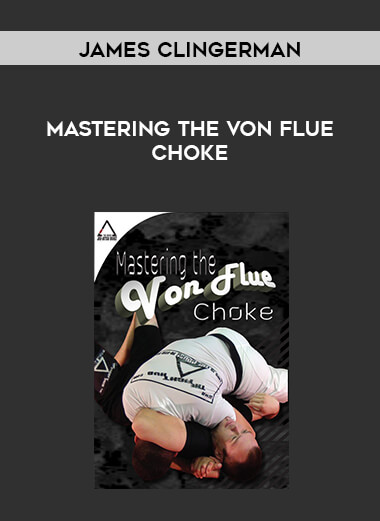 Salepage : James Clingerman – Mastering the Von Flue Choke

Jason Von Flue stunned the world on January 16th, 2006, with a "Invisible" Choke! Not only did his opponent miss it, but NO ONE SAW IT HAPPEN! This EASY TO MASTER choke, which now bears his name, rendered his opponent utterly unconscious in front of millions of spectators on live television! The incredible aspect was that NO ONE KNEW WHAT HE DID! The "Von Flue" choke is explained in full detail here for the first time anywhere. Only a few teachers have even TRYED to describe the choke in depth. What's more astonishing is that NO ONE has developed or investigated the alternatives provided by this "Invisible" Choke.
This DVD contains the following information:
*Intricate facts about the Von Flue Choke not available anywhere else!
*How to USE THIS SIMPLE TRUTH TO NEVER BE GUILLOTINED AGAIN!
*Multiple choke entry points that no opponent will predict coming!
*How to get from the Von Flue to other fundamental methods you already know!
*Beginner students will identify setups from fundamental techniques!