Jason Capital – Social Media Boss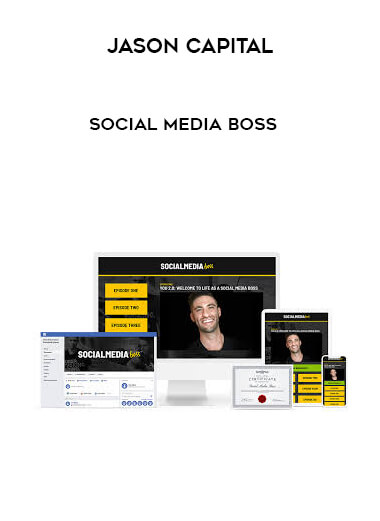 Salepage : Jason Capital – Social Media Boss

Your Instructor
Jason Capital
Jason Capital started his first business in his dorm room. He went from broke to millionaire in 9 months.
He's the only person to ever sell over a million dollars online in 5 different industries before the age of 30.
Over the last 10 years, he's played college basketball, gotten recognized by the White House as a Top 100 Entrepreneur, been named the world's top dating coach for men, helped hundreds of people earn a full-time income from home (including creating 9 millionaire students in 2019), and founded an agency called Project Agent that unlocks hidden revenue streams for some of social media's biggest stars and Influencers.
Episode 1: You 2.0: Welcome To Life As A Social Media Boss
Episode Two: The Social Media Boss Operating System
Episode 3: Rich Bosses, Poor Bosses
Episode 4: Social Media Boss Positioning
Episode 5: Badass Marketing, Mice, Cheese and Cats
Episode 6: The CSW Method
Episode 7: Conversation Boss