Javier Vasquez Master Grappling Vol 1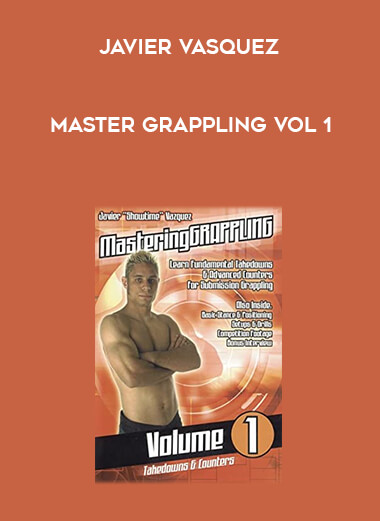 Salepage : Javier Vasquez Master Grappling Vol 1

Javier "Showtime" Vasquez is one of the most explosive and dynamic grapplers in the world today. His mixture of Wrestling and Brazilian Jiu Jitsu has earned him 2 No Holds Barred World Titles, over 30 tournament championships, a spot in the 2005 ADCC World Championships, a most technical fighter award at the 2003 Pan American Submission Wrestling Championships, and a Jiu Jitsu black belt under Carlson Gracie black belt Rodrigo Medeiros.
For the first time ever he shares his winning secrets and techniques. This is the first video in the Master Grappling Series called "Takedowns and Counters". In this video Javier will show you the fundamental takedowns and advanced counters to takedowns he has used to take his opponents down, control and submit them. You will also learn the basic setups you must use to take your opponent down.
Also included is film footage where Javier uses his winning techniques on his unsuspecting opponents and a bonus interview where Javier explains his basic philosophies on submission wrestling.