Jay Mitton – Asset Protection Home Study Course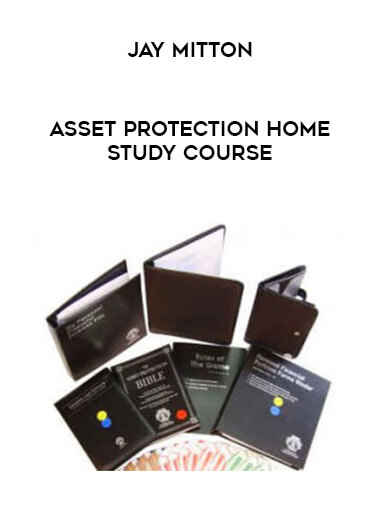 Salepage : Jay Mitton – Asset Protection Home Study Course

Jay Mitton is one of the greatest in the field of asset protection; a Google search will provide several results.
* Attorneys' Complete Legal Software
* 4 DVD's
* Book of Total Lawsuit and Asset Protection Forms (Included in the software)
* Forms Book Reveals America's Greatest Tax Secrets (Included in the software)
* The Complete Estate Planning Forms Book (Included in the software)
* 14 audio CDs with the Rules of the Game
* 4 short films (including a 10-minute quickstart instruction)
* 87 commonly asked questions regarding Family Limited Partnerships and asset protection
* The Secret Weapon of Lawsuit Defense
This is truly a one-stop shop for those of you looking to secure the assets you've worked so hard to get as well as save money on taxes! Jay Mitton Asset Protection Kits been sold for $2,995 at various seminars around the country.