Jed Mckenna – Spirituality Incorrect Enlightenment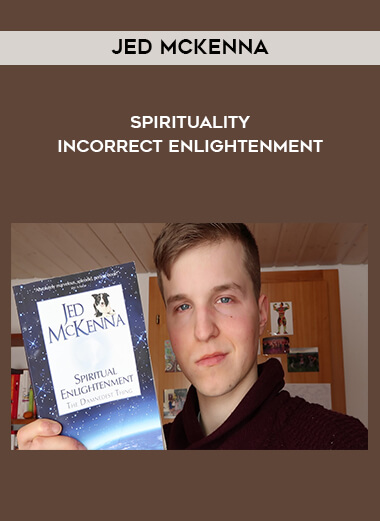 Salepage : Jed Mckenna – Spirituality Incorrect Enlightenment

Spiritually Incorrect Enlightenment Isn't One
Kind of Enlightenment — It's the Only Kind
THE MARK OF A TRUE MASTER is that he can express a subject of the utmost complexity with uncanny simplicity. Jed McKenna is such a master, and spiritual enlightenment is his subject.
His first book, Spiritual Enlightenment: The Damnedest Thing, was an instant classic and established him as a spiritual teacher of startling depth and clarity. Now, his second book, Spiritually Incorrect Enlightenment, takes us on a fascinating tour of the enlightened state — what it is and what it's not, who's there and who's not, how to get there and how to get somewhere better.
Failing to fetch me at first, keep encouraged,
Missing me one place, search another,
I stop somewhere, waiting for you.
-Walt Whitman
Jed McKenna's books aren't for everyone. They're for people who are tired of the spiritual merry-go-round and ready to confront the unadorned reality of the awakening process. If you like your teachers with all the spiritual trimmings and trappings, Jed may not be right for you, but when you're ready to jump off the merry-go-round and begin your journey, Jed McKenna is the guy you want to see standing there — waiting for you.
_________________________________
Comments about Jed McKenna's Enlightenment Trilogy.
"Jed McKenna is an American original." -Lama Surya Das
"Absolutely marvelous, splendid, perfect books!" -Shri Acharya
"These books have profoundly changed my life." -C. Jensen
"These three books are precious gifts to humanity." -E. De Vries
"Thank you for the books. I've been waiting all my life for them." -C. Vankeith
"I can think of no other author I'd recommend more highly." -M.R. Fleming
"I say an eternal thank you for the Trilogy. The books continue to challenge my mind and life. I ordered my 4th complete set. Nothing compares to this writing." -J.H.
"If you are ready, step into Jed's world. It is intelligent and powerful." -J. Katz
Visit Wisefool Press to learn more about Jed McKenna's Enlightenment Trilogy and Dreamstate Trilogy.