Jennifer Lee – The Right-Brain Business Plan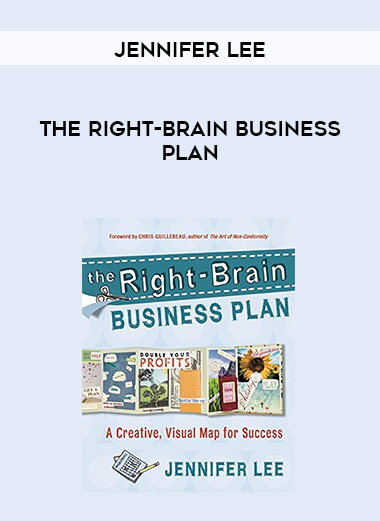 Salepage : Jennifer Lee – The Right-Brain Business Plan

Turn Your Passionate Ideas Into Profitable Businesses
Do you want to make a livelihood doing what you enjoy but find that developing a feasible business strategy is like trying to fit a square peg into a round hole? Jennifer Lee understands what it's like to take the plunge into entrepreneurship – and how to do it effectively. The goal is to encourage rather than stifle imagination and intuition. Lee's illustrated, colorful worksheets and step-by-step directions are both fun and useful, turning drudgery into delight. They will help you identify your vision and develop strategies for fundraising, marketing, networking, and long-term strategy.
Learn how to:
* Create a fun and creative financial strategy.
* Determine your circle of support in order to complete the assignment.
* Define your company's values and ambitions.
* Draw an image of your company's landscape.
* Understand your competitors and what makes you stand apart.
* Identify your ideal consumers and devise a marketing strategy to reach them.
* Create clear action actions to implement your Right-Brain Business Plan.