Jim Rohn- how to have your best year ever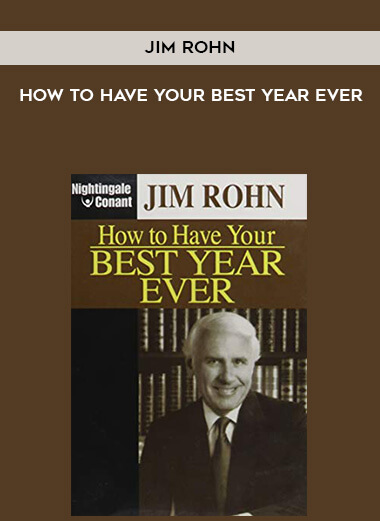 Salepage : Jim Rohn- how to have your best year ever

Jim Rohn's How to Have Your Best Year Ever DVD:
Consider yourself to be the person you've always wished to be. How far are you from realizing that vision today? The exhilarating and highly inspiring video presentation will give you the tools and confidence you need to get all the way there – and then go miles beyond!
Jim Rohn serves as your guide to assured personal and professional success in How to Have Your Best Year Ever. This four-DVD curriculum contains hundreds of tried-and-true methods for quickly changing your life, such as how to:
*Release yourself from the mob of followers *Uncover the essence of failure *Make yourself more valuable *Discover the four "seasons" of opportunity and make them work for you *Ignite your goal and launch yourself to the greatest heights
Jim Rohn is the ultimate motivator… a "mentor to the mentors" known for his unmistakable plain approach and deeply practical advice. Under his tutelage, you'll become a master of the success principles that control the behaviors and results of the world's top 3% performers.