Joe Lewis – What Bruce Lee Taught Me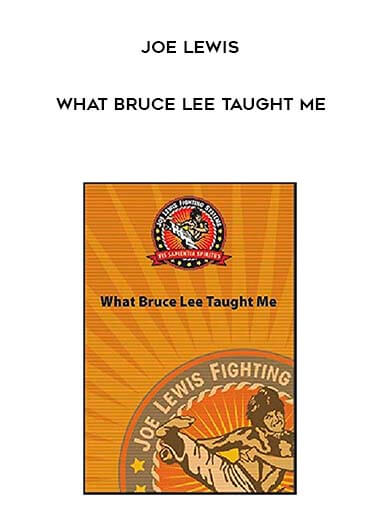 Salepage : Joe Lewis – What Bruce Lee Taught Me

Practical Jeet Kune Do Bruce Lee's Jeet Kune Do will forever be some of the best tactics ever known to combat. On this tape you will learn the best weapons from the Jeet Kune Do style. While Joe Lewis was training with Bruce Lee he fought the first full contact match ever held in the western hemisphere. That classic battle between Greg Baines and Joe Lewis showcased the skills Lee was teaching Lewis at the tape and the entire fight is on this amazing tape!
Add this tape to your collection so you'll have a record of the birth of kickboxing in North America and Lewis's devastating application of Jeet Kune Do in the ring.
This is the perfect companion tape to the Joe Lewis book, The World's Greatest Fighter Teaches You: How to Master Bruce Lee's Fighting System.