Joey Yap – BaZi Structures and Structural Useful Gods Series complete collection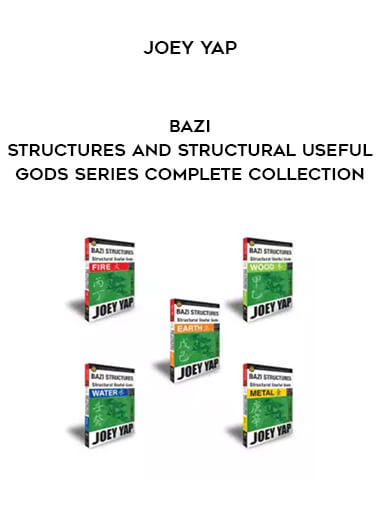 Salepage : Joey Yap – BaZi Structures and Structural Useful Gods Series complete collection

Please kindly take note!!!
This is an Ebook, only softcopy of the ebook will email to you. NO hardcopy book will delivery out.
Payment and delivery:
Please kindly provide your EMAIL address in "message:" during checkout.
2.The PDF ebook link will email to you after payment has been confirmed.
You can access the file(s) via google drive only. It will be available to you as long as google drive is active.
The Perfect Partner to Your BaZi Study
This book is the needed companion in your effort to better understand how BaZi structures are devised and read traditionally. Along the way, you'll also acquire the skill to analyse and interpret these structures on a deeper level, from the viewpoint of ancient methodology of this highly-precise art. This handy reference also included transliterated versions of traditional texts in keeping up with today's increasing number of English-speaking Chinese Metaphysics enthusiasts.
What You`ll Learn
– The attributes of Day Master respectively in each of the 12 months
– The Regulating Useful God Reference Guide for each of the 12 months
– Detailed classical commentary on the factors affecting the overall strength of the Day Master in the different months
– Additional attributes that may affect the Day Master depending on different Structures and Useful Gods
– A summary for each month for Bing and Ding Day Masters respectively