Joey Yap – BaZi – The Destiny Code [Book 1]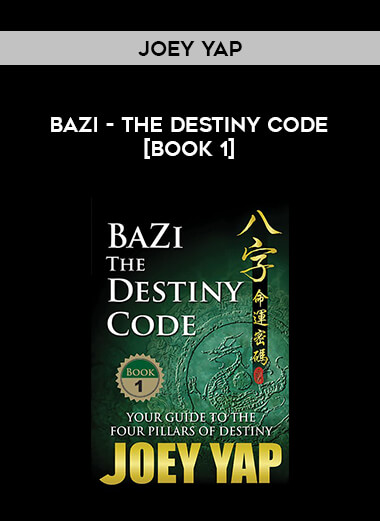 Salepage : Joey Yap – BaZi – The Destiny Code [Book 1]

BaZi – The Destiny Code (Book 1)
by: Joey Yap
*HIGH QUALITY PDF
*File size : 87 MB
*Pages : 300
*E-book ini tersedia dalam format PDF. Kompatibel dengan banyak perangkat yang ada saat ini.
*Setelah Anda melakukan pemilihan beberapa ebooks di toko kami, file-file tersebut akan dikumpulkan lalu dikirimkan dalam bentuk CD/DVD.
*File juga bisa dikirimkan via Google Drive bila ada yang request dengan memberikan kami alamat e-mail pada kolom keterangan.
CHAPTER HIGHLIGHTS :
Chapter One: What Is BaZi All About?
Chapter Two: The Heavenly Stems and Earthly Branches
Chapter Three: Unveiling the Code of Heaven
Chapter Four: Have You Got The Luck?
Chapter Five: BaZi Fundamentals
Chapter Six: Finding the Favourable Element
Chapter Seven: The Five Factors
Chapter Eight: Will I Be Rich?
Chapter Nine: Prince Charming and Miss Right – All About Romance
Chapter Ten: The Power of BaZi