Joey Yap – Bazi Trinity Code – How To Catch Your Useful God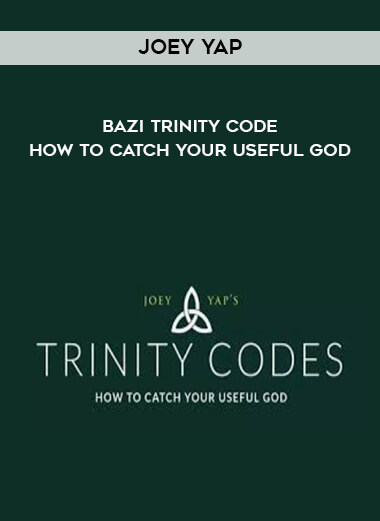 Salepage : Joey Yap – Bazi Trinity Code – How To Catch Your Useful God

Please kindly take note!!!
This is a video program, only softcopy of the video will email to you. NO hardcopy will delivery out.
Payment and delivery:
Please kindly provide your EMAIL address in "message:" during checkout.
You will receive an access link to the video in google drive via email after payment has been confirmed.
You can access the file(s) via google drive only. It will be available to you as long as google drive is active.
———————————-
Bazi Trinity Code – How To Catch Your Useful God By Joey Yap
What is Useful God 用神?
A Useful God is the most important "Star" (One of the Stems) in a person's Bazi Chart.
It is the Star (Stem) that provides the vital key to balance all the elements in a Bazi Chart.
"Used" to determine one's overall fortune and quality of life throughout life.
Three Type of Useful God
MEDICATING (Fu Yi扶抑)
Bring or restore balance to a BaZi Chart
REGULATING (Tiao Hou 調侯)
Maintain and preserve the growth climate in a BaZi chart
ARBITRATING (Tong Guan 通關)
The peacemaker between two strong elements in a BaZi Chart