Joey Yap-Mian Xiang – Discover Face Reading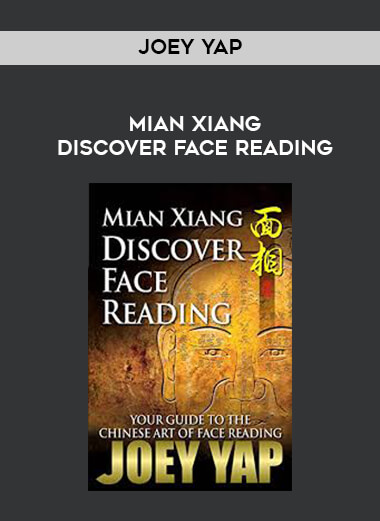 Salepage : Joey Yap-Mian Xiang – Discover Face Reading

For centuries, China's great strategists and Imperial advisors relied on the ancient Chinese art of face reading, for everything from selecting suitable Imperial scholars to handling diplomatic relations with rival states.
In today's fast paced world, Face Reading is employed by top business tycoons, for everything from business meetings to hiring the right CEOs. In Discover Face Reading, you too can learn the techniques and methods to make decisions, assess your associates and friends and discover how to plan ahead for possible problems that may be heading your way.
Best-selling author and Master Trainer Joey Yap takes you through the basics and techniques to the ancient art of Chinese Face Reading or Mian Xiang. Superbly illustrated with 3D graphics, accompanied by Joey Yap's easy to read, entertaining commentary and insights, this book is an excellent introduction to the powerful and immensely useful art of Chinese Face Reading. Learn proven classical Chinese face reading techniques and gain insights into this stunningly accurate art.
Whether you're a seasoned CEO, a Business Leader, Manager, Teacher or a Homemaker, Discover Face Reading has techniques and insights that will be useful for conducting business, or making simple every day decisions that involve dealing with people.
In this book:
* Learn the basics of Face Reading, including the 5 Officers, the 12 Palaces, and the 100 Year map of the Face
* Find out how the face not only reveals a person's fortune, but their abilities, personal characteristics and innate nature
* Discover 'trade secret' Face Reading techniques, including how to utilise Multiple Position Reading techniques
* Master practical, useful Face Reading applications that can be applied in your day-to-day dealings with people