Joey Yap – Qi Men – Connect – Command – Control – The Asking Methods of Qi Men Dun Jia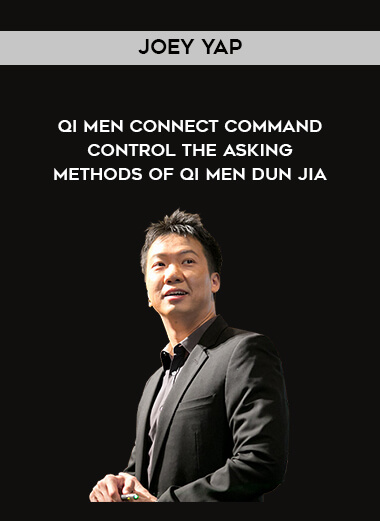 Salepage : Joey Yap – Qi Men – Connect – Command – Control – The Asking Methods of Qi Men Dun Jia

Please take notice!!!
Because this is a video course, you will only receive a softcopy of the video through email. NO hardcopy will delivery out.
Payment and shipping:
Please provide your EMAIL address in the "message:" field during checkout.
2.After your money has been confirmed, you will receive an email with a link to the movie.
You can only access the file(s) using Google Drive. You will have access to it as long as Google Drive is operational.
You'll learn how to ask, what to ask, when to ask, and even how frequently to ask, as well as everything else related to sending a command to your guardian god.
1 hour and 10 minutes of video