Joey Yap – Qi Men For Personal Growth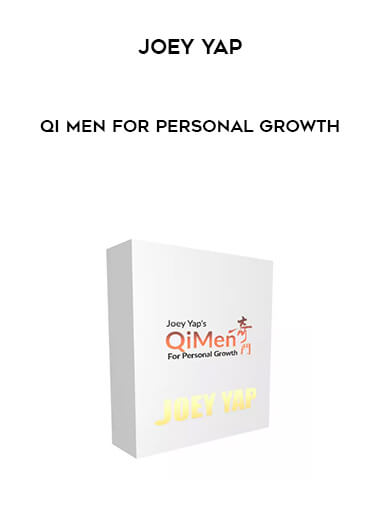 Salepage : Joey Yap – Qi Men For Personal Growth

Please kindly take note!!!
This is a video course, only softcopy of the video will email to you. NO hardcopy will delivery out.
Payment and delivery:
Please kindly provide your EMAIL address in "message:" during checkout.
2.The video link will email to you after payment has been confirmed.
You can access the file(s) via google drive only. It will be available to you as long as google drive is active.
This standalone program is conducted by Joey personally. We'll walk you through methods to unblock these energies using Qi Men Destiny:tm: techniques and unlock the natural talents and hidden abilities of your Qi Men Chart (Guardian, Star, Door and Life Stem).
Personal growth is about constantly making improvements in all aspects possible. To but change things, you must first be able to recognize what the problem is. This is where the Qi Men energy map comes into place. It allows you to map out your own energy pattern to find out what the problem could be for you.
Personal growth begins with knowing what to improve.
In time, you will move toward being wiser, being a better person, be happier, and be a contributor in society/other people's life. In other words, you are making life's 'weights' lighter for you by becoming a stronger person. '
Video length: 51:06 Mins