Joey Yap – The Chinese Metaphysics Compendium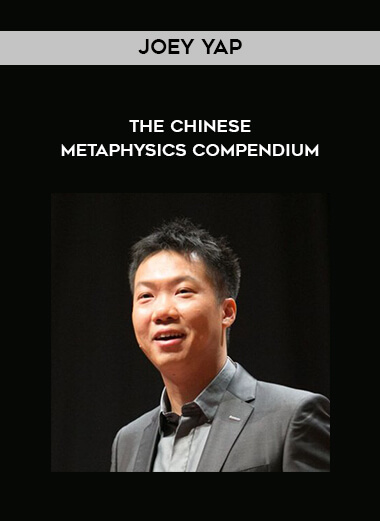 Salepage : Joey Yap – The Chinese Metaphysics Compendium
The Chinese Metaphysics Compendium, with over 1000 pages, is by far the most important resource to all you need and want to know about Chinese Metaphysics. In truth, it is a compendium of all the important formulae and applications that govern the known and applied study of Chinese Metaphysics today. Definitely a must-have resource for both students and master practitioners.
What You'll Discover
The Foundations of Chinese Metaphysics
An grasp of the BaZi Feng Shui art, including its numerous components and schools of thinking
The whole Gua attribute Tables and 64 Hexagrams of Yi Jing Major and Minor Zi Wei Dou Shu attributes and descriptions are available.
Mian Xiang's Five Elements illustrated and described (Face Reading)
Zhang Xiang's Eight Trigrams (Palm Reading)
Qi Men Dun Jia's Eight Doors (Mystical Doors Method)
Highlights from the Chapter
BaZi (Part B) (Four Pillars of Destiny)
Everything fundamental that falls under the large umbrella phrase of Four Pillars of Destiny is stretched out, from Ten Heavenly Stems to The Ten Gods.
Feng Shui (Part E)
A discussion of the San Yuan, Xuan Kong, Eight Mansions, and San He – or portions of the massive Feng Shui research.
Face Reading (Part F)
A fundamental understanding of important terminology and ideas is required for accurate pick-up in the art of Face Reading.
Part I: Choosing a Date
The following major components are highlighted: Grand Duke, Year Breaker, Three Killings, Five Yellow, and Strong Man.