Joey Yap's RISE Conquer 2021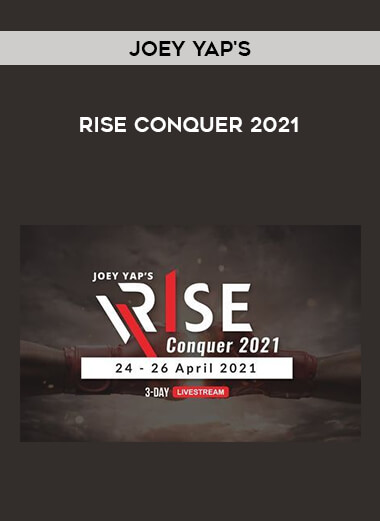 Salepage : Joey Yap's RISE Conquer 2021

Was 2020 a good or bad year for you? Did COVID-19 stop you from accomplishing all you've hoped for? After all, we cannot change the past, but we can change our future.
For our lives to change we need to take action and the one thing you need to do is make a commitment.
Join us for Joey Yap's Rise Conquer 2021, an ONLINE event that's designed to help you get a head-start on planning another life-changing year.