John La Tourrette – Secrets of Speed Hitting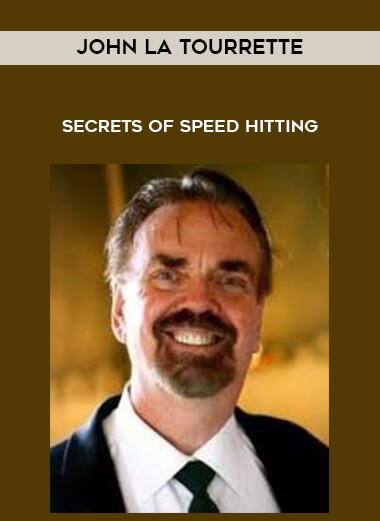 Salepage : John La Tourrette – Secrets of Speed Hitting

Speed Hitting Secrets For The REAL World! Secrets your Karate Instructor Is Trying To Hide From you:
"Secrets of REAL Speed!" IS valued at $110.00
There are only two places in the world to get this book. One is now on Kindle Publishing for LIMTED TIME offer.
The chines Master Believe you "First Acquire Speed, Then Acquire Techniques; and Lastly acquire Strength!"
The trick though is that if acquire speed you must acquire the right technique and when you acquire speed and the rich technique you have POWER.
Imagine I throw a bullet out of .45 at you.
What would happen?
Nothing really. Now imagine I fire that bullet out of my XD 45? what would happen now? It would put a hole in you and knock you flat on your rear.
The reason it does that is the SPEED at which it Travels.
Thats what REAL Speed is. Its Power. Tremendous Power.
If Size mattered the Elephant would be the King of the Jungle.
Learn the Truth behind REAL Speed.
Learn how to Drop a Man to the ground in 3 seconds or less
Learn how to make a man bubble for air in 3/10 of a second.
Learn the REAL truth behind POWER HITTING SECRETS.
Learn How To Hit 3 Times Harder overnight by just using one secret Masterkey.
Plus Much Much More.
There is also additional Bonus Material That I will send you for free.
I will be giving you an entire DVD on "How To Hit a Man 11 Times or More in One Second Or Less!" For Free as a gift for getting this. All you need to do is follow the link within the book.