John Reese – Outsource Force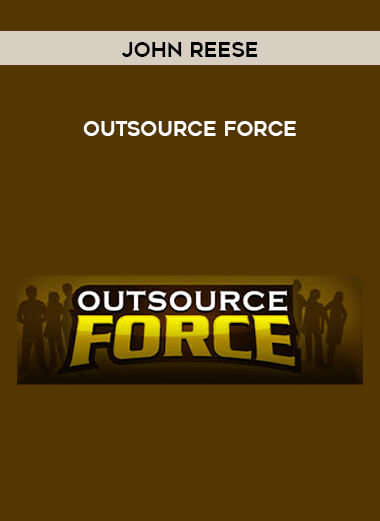 Salepage : John Reese – Outsource Force

The capacity to outsource the task to others is as vital as producing money in any commercial operations. Today, time is more valuable than money because there are people who have money but lack the time to enjoy it. Make the most of every minute of your time!
– Product Creation & Software
Learn how to create products that you can sell and keep all of the profits, as well as the "inside" scoop on how to profit from software products and services.
– List Building and Traffic Generation
Learn how to have your workers create greater search engine results and build your traffic for you with different approaches. Also discover how to make them send you a flood of new subscribers and manage your email marketing.
– Growing Your Empire
It's time to take things to the next level. Learn how to build a huge team of workers without it taking extra effort for you to manage them. Team Leaders, management systems, and more.
– Existing in the Cloud
How to operate your entire personal and commercial life "in the cloud" with the help of Internet-based services. Learn how to travel freely while still managing everything from ANYWHERE.
– Opportunities for Advancement
Now that you're learning how to master Outsourcing, there are a wide-range of new options that will be open to you to cash in on. This will significantly alter your perspective.