Jonathan Altfeld – Sharpening your Influence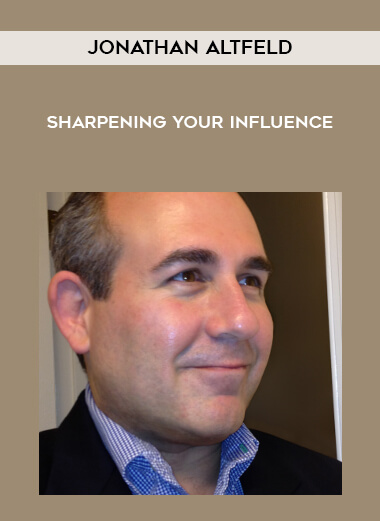 Salepage : Jonathan Altfeld – Sharpening your Influence

FIRE SALE. We are discontinuing this program on DVD media (we'll be making it available via web streaming shortly). Meanwhile, the DVDs can now be purchased at 35% off, while supplies last.
Join Jonathan Altfeld for 3+ hours of beautifully edited video material on 2 primary skillsets — Values Elicitation & Playback — and Sleight of Mouth. With Values, you'll learn how to identify what's important to people in any context, and bridge yourself, or your product or service into those values, so that people will see you or your offerings as the ultimate solution to what they're seeking.
The Sleight of Mouth section of these videos is not a complete Sleight of Mouth instructional — but instead follows Jonathan as he uses 6 of his favorite SoM patterns to counter 6 specific common 'objections' people raise. You'll watch as Jonathan reasons his way through changing beliefs/objections — 36 times.
For more extensive, detailed information on this 3.5 hour DVD program, visit our Full Detailed Product Page for the NLP Skills-Builders DVD Series. When you click on the above link, another page will open, but this page in the shopping cart will also remain open. Feel free to order through this page once you've read our detailed product page and you're convinced this product will be of immense value to you!