Jonathan Parker – The Pathways to Mastership: In Search of Enlightenment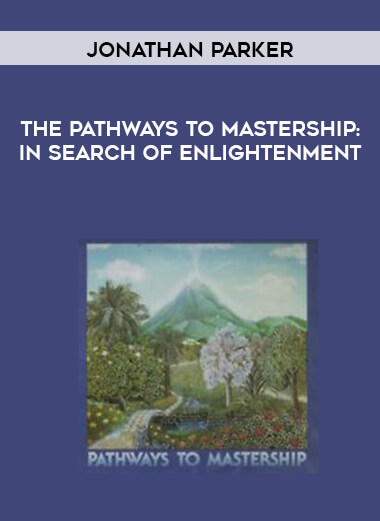 Salepage : Jonathan Parker – The Pathways to Mastership: In Search of Enlightenment

Pathways to Mastership offers unrivaled inspiration and a chance to expand your awareness of your spiritual quest and the world around you. You will learn about the connections between ancient ideologies, great faiths, and present scientific research. Jonathan Parker has expertly condensed enlightened transpersonal teachings into 13 hours of individualized instruction and 33 mind-expanding guided meditations, allowing you to immediately experience basic truths in a way that no printed material can. This life-changing course is a necessity if you are serious about your physical, mental, and spiritual growth.
You'll discover more about…
Liberating Your True Self
Beautiful deep relaxation and meditation states
Removing the mental blockages of sin, fear, and guilt
Getting rid of bad luck and accidents
Using strong healing techniques utilized by famous spiritual healers
Aura purification
Increasing your openness to miracles and spiritual growth
Developing abilities such as telepathy, prophesy, mind-projection, and channeling
Secrets of financial success and prosperity
Getting rid of self-defeating financial constraints and roadblocks
Activating new creative and success forces
Dispelling bad energy and forming a luminous barrier of safety around you
How to Achieve Mastery Through Incredible Love, Peace, and Power
Discover the initiation rituals employed by ancient mystery schools.
How to Overcome Negative Emotions
How can you have direct communication with God, as great spiritual teachers did?
Meditations that help you connect with Universal Harmony and Love
How to enjoy every moment of every day with complete mastery
Meetings with real masters via extraordinary contemplative methods
Enter the most direct route to God realization.
In this one-of-a-kind program, you will go deep into the core of who you are and where you want to go. You will reach new heights of love, serenity, and empowerment, and your life will radiate truth, joy, and peace to everyone! The Road to Mastery