Jonette Crowley – Creation level 1-3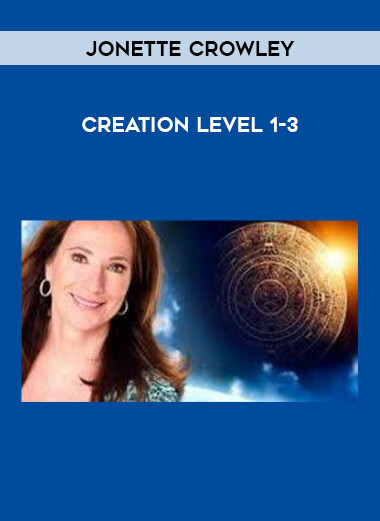 Salepage : Jonette Crowley – Creation level 1-3

The 3 levels of Mark Classes on CreationHere is what MARK says about the new CREATION series:"CREATION is the ultimate goal of the grounded, awakened, self-realized human. 
You will move from hoping and praying to deciding and creating. The Universe creates through you. This series will rapidly unplug, unknot and dissolve obstacles to flow. 
Esoterically speaking, it is the graduation from being Priests and Priestesses to being Gods and Goddesses. People will experience a tsunami of possibilities– and they must be grounded in Love, Wisdom, and Power. 
The Universal Fire will shine through creative hearts. Creation isn't anything like being creative: it is about manifesting worlds! The tide is turned—humanity cannot be meek. CREATION allows slaves to become Masters."