Julie Ann Price – Marketing for Non-Marketers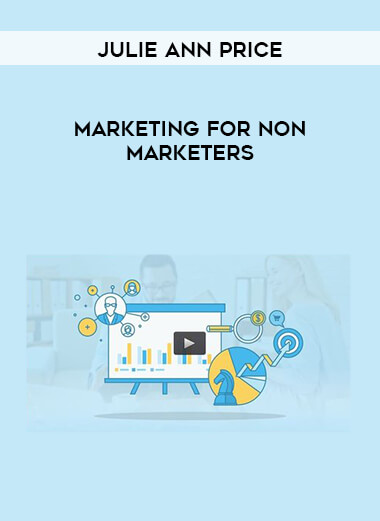 Salepage : Julie Ann Price – Marketing for Non-Marketers

If you don't have effective marketing, do you have a business?
How will you ensure growth? Secure leads? Build brand awareness? How will you hold on to your existing customers, or bring new ones through the door? Without a full and joined-up marketing strategy, businesses struggle to make sales – and eventually, to exist altogether.
Marketing strategy is underpinned by marketing theory. Understanding marketing theory helps you, as a business leader, to identify the areas of your marketing that need work. It helps you assess the marketing work your agencies, suppliers and staff are doing, and grasp whether what you're spending on marketing is worth it. Marketing theory protects your ROI and helps your business survive and thrive. In this guide we'll be covering:
The customer-first approach
The importance of branding
Planning your approach
Executing your plan
All these components fit together, working with each other to foster marketing success. To understand how it all works, we recommend reading the whole page.
 This concept of marketing as a machine underpins our Marketing 360. The 360 is a framework to understand how each element of marketing theory fits into marketing strategy, and a powerful tool for evaluating marketing success.