Kain Ramsay – Essential Skills For Building High-Quality Relationships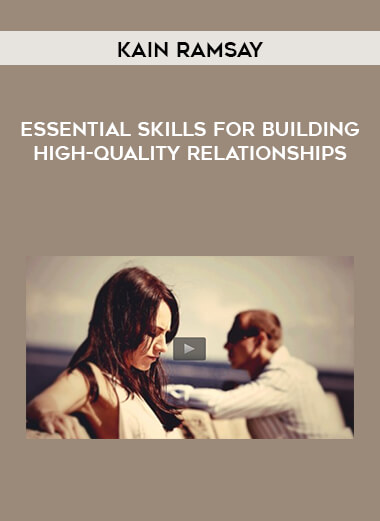 Salepage : Kain Ramsay – Essential Skills For Building High-Quality Relationships

Learn the basic concepts, principles and proven strategies that allow you to build healthier and more vibrant relationships throughout every area of your life.
Build Happier And More Fulfilling Relationships For The Rest Of Your Life By Learning How To Sidestep The Common Aggravations That Often Cause Breakup.
Throughout this course, you will:
Learn how to understand and manage your negative emotions.
Recognise the factors that influence relationship breakdown.
Understand the natural stages of healthy relationships.
Learn how to communicate on a more impacting level.
Realize how confidence is a direct result of learning to know yourself.
Have access to over 5 hours of Video and Audio Content.
Identify self-sabotaging attitudes and behaviors, fast and effectively.
Get deeper insights into who you truly are.
Understand where fear and insecurity begins.
Strong and healthy relationships are one of the best supports we can have in life. Good relationships improve all aspects of your life as they strengthen your health, your mind, and your ability to connect well with others.
The lessons and insights throughout this course will teach you how to keep a healthy relationship strong, choose more fulfilling relationships and how to repair trust in a relationship that's on the rocks.
We'll explore when it's the right time for a relationship to end, and also identify many of the specific areas that cause relationship problems such as bad habits, toxic attitudes and controlling or manipulative behaviours.
You'll begin to establish far greater clarity in your personal boundaries, and learn the importance of managing your expectations in others in order to reduce rejection, disappointments and unnecessary heartache.