Ken Calhoun & Steve Nison – Stock Trading Success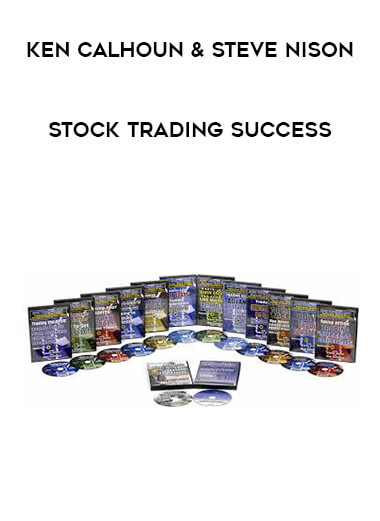 Salepage : Ken Calhoun & Steve Nison – Stock Trading Success
Ken Calhoun and Steve Nison Show You How to Trade
Learn from popular trading experts Steve Nison and Ken Calhoun in this stock trading video course, filmed at a live trading seminar!
RUNTIME: You get an astonishing 17 hours, 31 minutes of video downloads.
Active Traders! Discover The System That Gives You a Quick, Suprisingly Easy-To-Use Trading Edge!
Accelerates Your Ability To Instantly Take Advantage Of Realtime Stock Market Plays.
Revolutionary New Triple Cam Trading Technology Puts YOU In The Middle of The Market Action
So You Can Discover EXACTLY How To Capture Each Day's Best Trades-Fast
DVD Volume 1: "How To Profit From Gaps & Breakouts"
DVD Volume 2: How To Set Entries And Exits
DVD Volume 3: "Planning Your PROFITS: Hidden Signals, Hot Trades"
DVD Volume 4: "Wall Street's Secrets: Winning In Realtime Markets"
DVD Volume 5: "Trader's "Breakout Blueprint" for Successful Trades"
DVD Volume 6: "Traders' Live "HOT SEATS":Turning Traders Into Tigers"
DVD Volume 7: "Rapid-Fire "Crash Course" For Trading LIVE Markets: Instant Immersion"
DVD Volume 8: "Trading Dynamics: Advanced Strategies
DVD Volume 9: "Traders' "Survivors' Guide": How To Prosper In Any Market Environment"
DVD Volume 10: "Top Traders' Tactics You Never Knew
DVD Volume 11: "Power Trading Strategies: How To Spot Winning Trades In Realtime Markets"
DVD Volume 12: "Your Trading "Success Accelerators" for Making Bigger Winning Trades, More Often"