Kenneth Jay – Advanced Strength Strategies (Kettlebell, RKC, DragonDoor)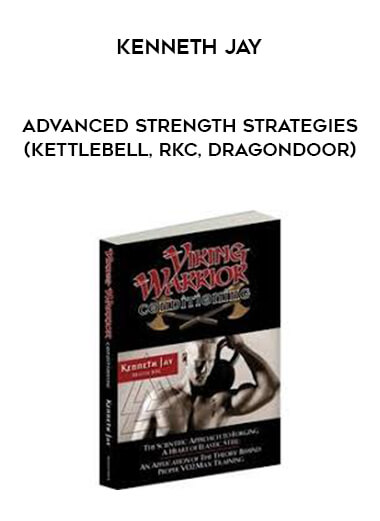 Salepage : Kenneth Jay – Advanced Strength Strategies (Kettlebell, RKC, DragonDoor)
"Our dear Dane of Pain, Kenneth Jay really pulled a fast one on the unsuspecting candidates at the June 2007 Level Two RKC certification workshop.
Kenneth strolled onto the darkened stage at Daytons Bluff and in his best scholarly manner lulled his audience into a false sense of security
With pointers, charts, diagrams, stats and wads of research to back him up, Prof delivered convincing proof that a carefully calculated, personalized kettlebell snatch protocol could give us the most outstanding cardio of our lives. And give us a fighting chance to be mentioned in the same breath as those immensely powerful warriors of ancient times.
Niiiiice!.everyone thought.Niiiiice! and lounged deeper into their soft seats, scribbling intellectually into their notepads
The RKCs got a thorough schooling in Cardiovascular Kettlebell Concepts and how to massively enhance their all-important VO2 Max.
But theory without practice is like decaf coffee why bother?
That Was a NICE THEORY Now How About Some PRACTICE?
Well, of course our kind Viking was not about to let his students off with a mere Powerpoint presentation of theory and research, however convincing. Leave them sitting on their duffs as they do in so many other certification programs. Nooooooooo.
Kenneth invited the RKC candidates to join him in the protocol practice itself
So, out to the playing field the RKCs all troopedand were promptly subjected to one of the most blistering KB sessions of their lives: the VO2Max snatch protocol.
Again, we caught it all on tape: every detail of Kenneths superb and highly educational presentation and every important moment of the VO2Max protocol in action.
Absorb Kenneths presentation, watch it through a few times so your mind can understand the full significance and power of what Kenneth is offering you. Then follow along and take heart from the warrior-building workout that follows. Then prepare to kick some solid butt in the world at large".