King of the Mats Andre Galvao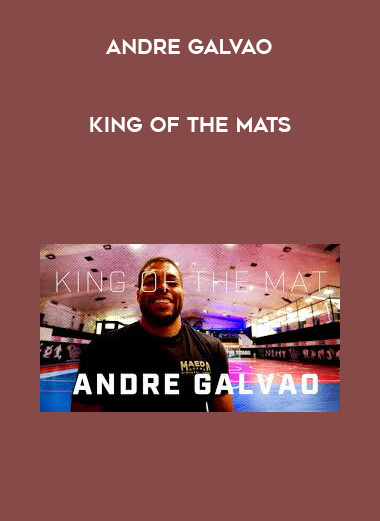 Salepage : King of the Mats Andre Galvao
Andre Galvao is without a doubt one of the most outstanding athletes to ever grace the mats.
From Brazil to the United States, his brilliant career spans 20 years of supremacy. Andre is a five-time IBJJF black belt world champion, three-time Abu Dhabi World Pro Champion, and five-time ADCC champion who has done nearly everything in the sport of jiu-jitsu.
Andre Galvao decided to give one more try at fame in April 2018 when he was invited to one of the world's largest jiu-jitsu events. The Abu Dhabi King of Mats event invited only the best black belts in the world to participate in a round robin format bracket to determine the 2018 King of Mats champion.
Andre Galvao shows us through his competition day and takes us on a few crazy escapades in the desert area in episode one. 'King of the Mat' has it all: riding camels, touring mosques, and much more!
Andre Galvao is the King of the Mats (Episode 2)
Sep 20, 2018
On Episode Two of King of the Mats, Andre Galvao announces that he has officially retired from competition and is focusing on building Atos into the strongest team in the world.
On the penultimate day of competition, Gustavo Bautista and Andre's wife Angelica Galvao are still in the chase for gold. Follow along as Andre discusses his legacy and teaches two of his top black belts as they compete in the Abu Dhabi World Pro finals.