King of the Mats Andre Galvao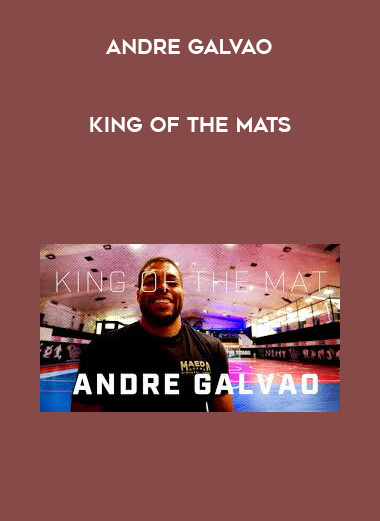 Salepage : King of the Mats Andre Galvao
Andre Galvao is undoubtedly one of the most accomplished athletes to ever step onto the mats. 
His illustrious career spans 20 years of dominance from Brazil to the United States. A five-time IBJJF black belt world champion, three-time Abu Dhabi World Pro Champion, and five-time ADCC champion, Andre has accomplished just about everything there is to accomplish in the sport of jiu-jitsu.
In April 2018 Andre Galvao decided to give one more shot at glory when he was invited to one of the biggest jiu-jitsu tournaments in the world. The Abu Dhabi King of Mats tournament invited only the top black belts from around the world to compete in a round robin style bracket to definitively crown a 2018 King of Mats champion.
In episode one, Andre Galvao walks us through his competition day and takes us on a few wild adventures through the desert country. Riding camels, exploring mosques and much more, 'King of the Mat' has it all!
KING OF THE MATS: Andre Galvao (Episode 2)
Sep 20, 2018
On Episode Two of King of the Mats, Andre Galvao has officially put his competition career behind him and is focused on building Atos to be the best team in the world.
Gustavo Bautista and Andre's spouse Angelica Galvao are still in the hunt for gold on the final day of competition. Follow along as Andre talks about his legacy and coaches two of his best black belts on their way to the finals of the Abu Dhabi World Pro.