Kingdom 1997 Collection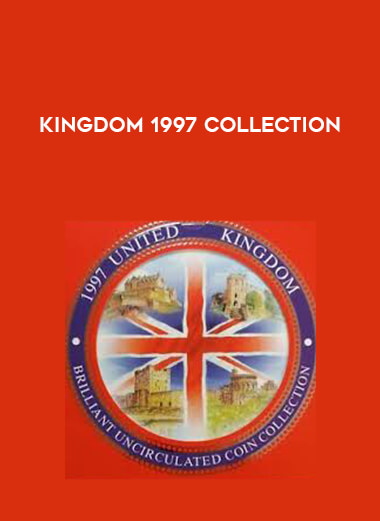 Salepage : Kingdom 1997 Collection
Kingdom was a promotional project that sprang from the ashes of the UWFi organization. The following are four early events from the 1997 promotion.
From 1997 to 1998, Kingdom was a professional wrestling company in Japan. It was effectively a continuation of UWF International, with the following players: Nobuhiko Takada, Yoji Anjo, Kazushi Sakuraba, Daijiro Matsui, Naoki Sano, Masahito Kakihara, Yoshihiro Takayama, Kenichi Yamamoto, and Hiromitsu Kanehara.
The following shows are included:
– Step 1 of Kingdom Birth – 5/4/97
Hiromitsu Kanehara vs. Kenichi Yamamoto
Hiroyuki vs. Bouy Chowaikun (Kickboxing)
Gerard Gordeau vs. Daijiro Matsui
Naoki Sano vs. Kazushi Sakuraba
Ryuki Ueyama vs. Nobuhiko Takada (Exhibition match)
??? vs. Yoshihiro Takayama
Yoji Anjoh vs. Masahito Kakihara
– Kingdom Birth Step 2 – June 20, 1997
Billy Scott vs. Daijiro Matsui
Gerard Gourdeau vs. Kenichi Yamamoto
Mark Hall vs. Naoki Sano
Nobuhiko Takada meets Antonio Inoki and Naoya Ogawa.
Masahito Kakihara vs. Yoshihiro Takayama
Yoji Anjoh vs. Kazushi Sakuraba
– Step 3 of Kingdom Birth – 7/29/97
Brian Smith vs. Daijiro Matsui
Kenichi Yamamoto vs. Masahito Kakihara
Yoshihiro Takayama vs. Naoki Sano
Orlando Witt vs. Kazushi Sakuraba
Nicholas Starks vs. Hiromitsu Kanehara
Paul Varelans vs. Yoji Anjoh
– Kingdom One Night Tournament – August 22, 1997
Kenichi Yamamoto vs. Naoki Sano
Yoji Anjoh vs. Kazushi Sakuraba
Billy Scott vs. Hiromitsu Kanehara
Daijiro Matsui vs. Yoshihiro Takayama
Katsumi Usuda vs. Alexander Otsuka
(Includes semifinals and finals)