Klaus Nonnemacher – Kick Boxing Instructionals [Updated]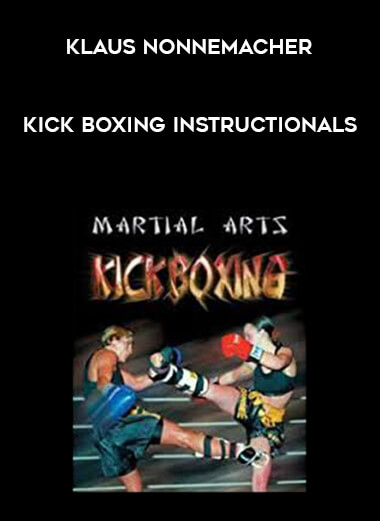 Salepage : Klaus Nonnemacher – Kick Boxing Instructionals [Updated]
Klaus Nonnemacher – Bulldog Gym Kick Boxing Vol.1
This DVD was created in England and has never been available in the USA until now. Klaus Nonnemacher, a protege of the famous BULLDOG GYM, teaches and demonstrates his proven methods of training that have made him into an International Kickboxing Champion. The video was professionally shot and edited and the viewer will be able to learn all kinds of cool and different training methods. Kicking drills, stretching and warm ups, as well as superb hand and foot drills. Get the upper hand on your competitors, or just learn all kinds of unique routines in this awesome DVD.}
Klaus Nonnemacher – Bulldog Gym Kick Boxing Vol.2
Shot in the UK this DVD features one of the very best kickboxers ever – Klaus Nonnemacher. His home is the famous Bulldog Gym in Germany and his training routines are awesome and grueling to say the least. Even the beginner can learn the basics of kicking and punching combined with pad drills and footwork. Professionally shot and edited, this is one of those DVDs you will be so glad you bought. First class all the way with professional narration. Klaus will show you effective training routines for fight preparation, as well as conditioning drills and skill drills that will most certainly improve your ability whether you are a beginner or an advanced student.
Klaus Nonnemacher – WKA Kick Boxing
Klaus Nonnemacher, a five times World Champion and K-1 referee, has recorded a DVD so that lovers of contact sports can improve their technique and training. In it he breaks down the principle procedures so that you can improve your combat work: block techniques, evasions, attack combinations, counter-attack techniques and special training with protection.