LangMaster – English In Action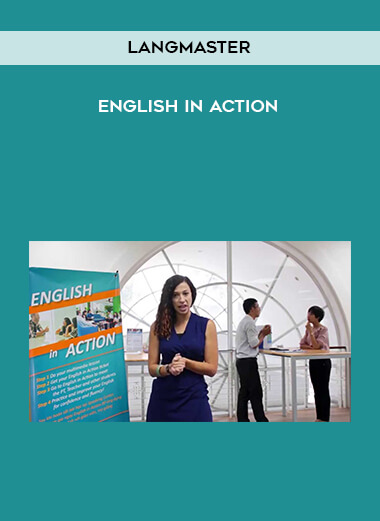 Salepage : LangMaster – English In Action

Level: Beginner, Intermediate, Advanced
Platform: CD-ROM, DVD-ROM, Intranet
Localizations: Arabic, Chinese (Simplified and Traditional), Czech, Danish, Dutch, English, French, German, Greek, Hungarian, Italian, Japanese, Norwegian, Polish, Portuguese (Brazilian, European), Russian, Slovak, Spanish, Swedish, Turkish and Vietnamese
LANGMaster COURSES are adapted from the popular Heinemann Readers. These textbooks are designed for English students from beginner to intermediate level. They provide an authentic English context and help improve the fluency and accuracy of your English.
Collins COBUILD Student's Dictionary – The only completely recorded multimedia monolingual English dictionary. You can listen to selected text read by native English speakers. It helps you practice your pronunciation. All the headwords including examples of usage, inflected and derived forms are recorded by professional speakers.
Highlited Features – Dictionary:
283,000 recorded words
50 hours of speech
40,000 definitions, 30,000 examples
Grammar notes, examples, inflected and derived forms, explanations, phrases, phrasal verbs
All entries spoken by native English speakers
Search by entry, grammatical form or phrase
RE-WISE method
Highlighted Features – Courses:
Full story
Useful words
Practice with the story
Voice recording & play back
Integrated skills READING, LISTENING, SPEAKING, WRITING
Interactive exercises
Full color illustrations
20 types of educational activities
Contextual link into the Collins COBUILD Student's Dictionary
LANGMaster COURSES are enhanced with a number of multimedia features that ordinary books do not have – texts accompanied by sound, interactive exercises,
a storybook cinema, and a number of full color illustrative pictures.
Beginner Level
This level is intended for those students, who are able to use simple sentences in the present or past tense and who have at least a passive knowledge of forming questions and negatives in English. The courses are also suitable for children (10 years or older), for whom a picture dictionary with some basic words is available. For easier understanding the texts and exercises are accompanied by many illustrations. Contains: The Long Tunnel (John Milne), The Garden (Elizabeth Laird), Dangerous Journey (Alwyn Cox), Rich Man Poor Man (T.C. Jupp).
Elementary Level
This level is intended for students, who are familiar with the basic grammar and vocabulary but their knowledge is mostly passive – they have problems understanding native speakers and they recall needed words with difficulty. The course will improve their listening comprehension and pronunciation and will activate and expand their vocabulary. Contains: The Stranger (Norman Whitney), Room 13 and Other Ghost Stories (M.R. James), The Picture of Dorian Gray (Oscar Wilde), Riders of the Purple Sage (Sir Arthur Conan Doyle).
Intermediate Level
This level is intended for students, who have been learning English for a number of years. They have a large vocabulary and a good knowledge of grammar, but they
are still not satisfied with their ability. They are not comfortable making phone calls in English and they need to get the language under their skin. The native speakers in the recordings speak more quickly and the texts are more complicated. Contains: The Sign of Four (Sir Arthur Conan Doyle), Dracula (Bram Stoker), The Speckled Band and Other Stories (Sir Arthur Conan Doyle), The Woman Who Disappeared (Philip Prowse).