Larry Winget – Shut Up, Stop Whining and Get a Life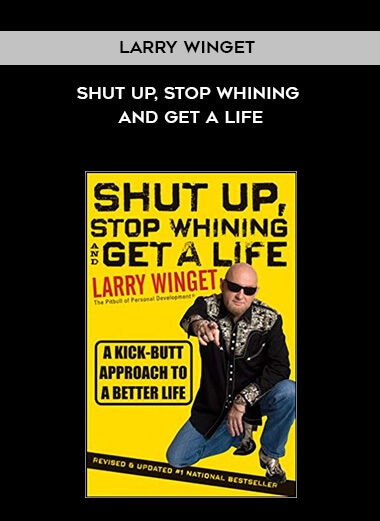 Salepage : Larry Winget – Shut Up, Stop Whining and Get a Life

Shut Up, Stop Whining, and Get a Life was quickly lauded as "not your usual self-help book" and demanded immediate attention and appreciation. It is now regarded as one of the personal development movement's symbols. Larry Winget has returned with his typical caustic, no-nonsense, funny manner, earning him the labels "Pitbull of Personal Development®" and "World's Only Irritational Speaker®." Winget's "get off your buttocks and go to work" approach to self-improvement cuts success down to a simple formula: Everything in your life improves as you improve.
Get practical guidance from one of the world's most famous speakers, bestselling author, and television personality.
Discover how to transform your life, money, and company around.
Stop making excuses and blaming others; instead, accept responsibility for your life and its outcomes.
His harsh advise has impacted the lives of millions of individuals and raised revenues for a plethora of businesses. Shut Up, Stop Whining, and Get a Life, Second Edition, by Winget, takes the same concepts and expands on them with brand new examples, tales, and wisdom. It may sound harsh, but your life is entirely your responsibility, and you can change it if you stop complaining and start acting.