Learn G Suite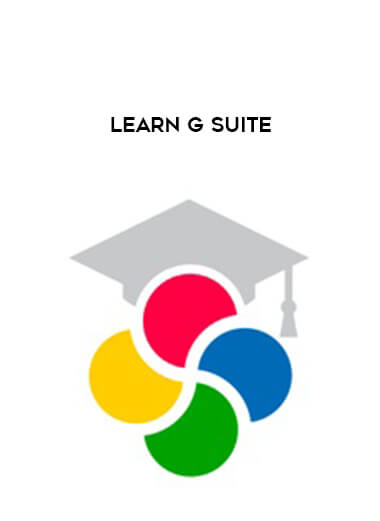 Salepage : Learn G Suite

SO YOU WANT A COURSE THAT WILL TEACH YOU G SUITE FAST AND IN A FUN MANNER?
I've found the perfect course for you!
Welcome to Learn Tech Plus, my name is Josh Werner, and I've created this course to assist individuals just like you rapidly grasp G Suite…whether you're a newbie or an experienced user!
If you want to become a G Suite master, this is the course for you. It will set you on the right track and provide you with the information and skills you need to master G Suite.
LEARN G SUITE BY EXPERIENCE!
We will go through G Suite step by step. The purpose here is to assist you.
A) Create a Google Account
B) Be able to use all of the Google Apps that come with G Suite.
C) Use the Google Drive Website as well as the Google Drive Desktop App to work with files.
The following topics will be covered in the course:
We'll start from the beginning and explain what G Suite is, why it exists, and how it's utilized.
Install some of the applications that you will be utilizing during the course.
G Suite will be introduced to you.
I'd love to welcome you inside and assist you in learning and mastering G Suite!