Len Branson – Superwise Mel Law Of The Heart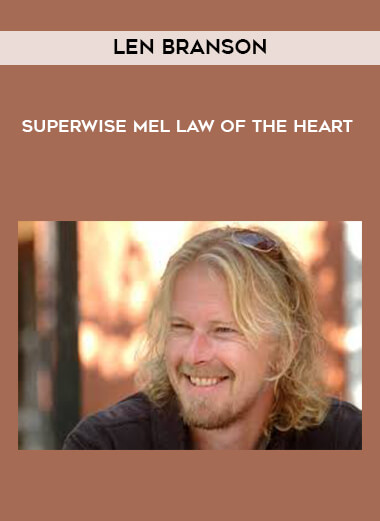 Salepage : Len Branson – Superwise Mel Law Of The Heart

DO YOU KNOW WHAT YOU WANT?
YOU WANT TO KNOW?
NEED SOME HELP?
Superguide ME! will guide you through 9 important lifequestions that will unlock answers that were hidden inside of you. Recently Len has discovered a 10th key question that changes everything. He will reveal this question during his Superwise World Tour where he will be visiting 99 FB-friends, bringing his movie Superwise ME! – Law of the Heart to the hearts and homes of everyone.
Every house will become a venue for a mini-festival; including Q&A with Len Branson.
If you want to host such an evening – for you and 9 friends – don't hesitate and contact [email protected] Len will travel to your home to turn it into an inspirational movie theatre. You'll invite your friends and the popcorn… Len will pick up from there:-)…
Have you heard about this ONE VERY SIMPLE TRICK?
"I really see how you can move millions of people with this! Great stuff!!" – Anonymous
READ ON!
Is your life COMPLICATED?
Are you STRESSED?
Do you SUFFER?
"Ask the Universe, superwise me… and watch what happens." – Michael Bernard Beckwith (The Secret, The Answer is You,…)
KEEP READING…
Do you want more FUN, PASSION and JOY in life?
MONEY to live in style and abundance?
or…
How about a better HEALTH?
The perfect BODY?
The PARTNER of your dreams?
A PEACEFUL mind?
A vibrant and magnetic LOOK?
A thriving BUSINESS or JOB?
"This crystallizes Len's transformation. I think everyone will be filled with admiration." – Neil Crummit
Here's the GOOD NEWS!
There is an EASY WAY out there…
A VERY SIMPLE TRICK!
Author/Filmmaker and Journalist Len Branson has interviewed hundreds of people all over the world for his documentary Superwise ME! – Law of the Heart. He discoverd the ultimate kickstart for growth in every aspect of LIFE! In Superguide ME! – Law of Your Heart he writes about his finding. Branson explains in a playful way The Power of the Questionmark! The Principle of Believe and The Law of Your Heart?
Ready for a sweet, little book with a profound shortcut to your abundance? The best information you'll ever find + an easy roadmap to activate a LIMITLESS POWER and knowledge that will guide you forever. GUARANTEED!
1. FIND all the answers to all your burning questions!
2. Learn how to SOLVE any problem!
3. BECOME truly truly truly happy!
4. BE peace & ease all the time! Whatever happens!
5. GIVE & RECEIVE more LOVE!
6. ATTRACT the perfect partner!
7. REVIVE your current relationships!
8. END your financial troubles!
9. FORGIVE yourself and others!
10. DEAL with sickness & mortality.
11. Know what you REALLY WANT!
12. SHED negativity inside and out…
13. ACTIVATE limitless wisdom!
14. HAVE more energy!
15. GET that dreamjob!
16. EXPLORE your passion!
This little, easy to read handbook, based on the movie Superwise ME!- Law of the Heart (narrated by Michael Bernard Beckwith) will get you on the way! There's one little trick that will get you everywhere you want!
You can RELAX now… you are HERE! You've found what you were looking for.
REALLY?
YES! You have made it!
Read Superguide ME! – Law of Your Heart and start YOUR NEW LIFE! TODAY! NOW!
"A new time is born in which we can no longer avoid the truth. Branson gives you the possibility to get back in touch with the pure voice of your own wisdom. This way you transform yourself into your true self."
Lucia Rijker (Shadow Boxers, A Million Dollar Baby,…)