Letting Go – A Sedona Method Movie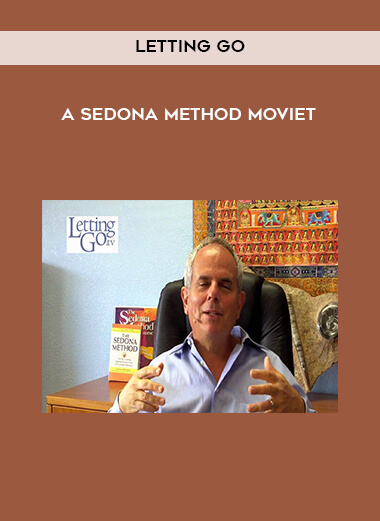 Salepage : Letting Go – A Sedona Method Movie

I am so blessed to have watched the movie "Letting Go" with over three hundred like minded-friends. This was during Jack Canfield's Breakthrough to Success Seminar 2010. The movie is a result of true to life experiences in action, and years and years of practice and teachings of SEDONA METHOD that transformed the lives of thousands of people.
The SEDONA METHOD is a unique, simple, powerful, easy-to-learn and duplicate technique that shows how an individual can uncover his natural ability to let go of any painful or unwanted feeling, belief or thought in the moment. Celebrities and executives and teachers in the film The Secret have used the method to help eliminate suffering and create all their heart's desires.
Hale Dwoskin, author of the Sedona Method, shared how we can let go of our painful experiences, fears, negative thoughts and programming by simply welcoming and embracing them, breathe and ask three questions.
• Could you let it go?
• Would you let it go?
• When would you let go?
He said that it does not do well for us to hold on to things and feelings that do not serve us. "Let go of the feelings that is causing you distress and the result would be life at ease, pure joy, inner peace and exponential possibilities to live the life we truly want for us and for others we love the most."
I invite and encourage you to watch the movie with your friends and love ones over and over again. It's amazing! It's powerful! When we learn how to LET GO and Heal our own selves we also heal world and make it a better place.