[Lisa Leo] Stretching 2020 & Easy Splits 2020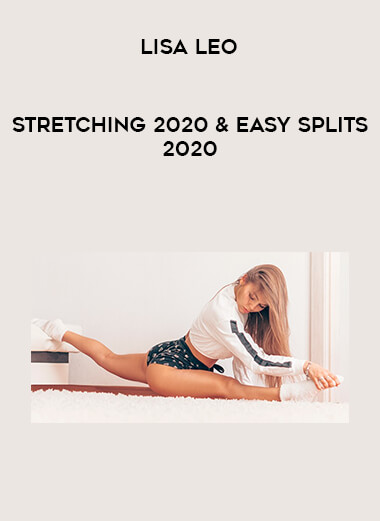 Salepage : [Lisa Leo] Stretching 2020 & Easy Splits 2020
A boundle with two courses, one for a generic stretching + one with specific exercices for the font and side splits
Enjoy
– STRETCHING 2020: Modern Stretching for Beginners at Home
This modern stretching course will help you increase your flexibility, reduce stress, prevent back pains and improve your posture.
The lifestyle that most of us follow nowadays calls for implementing stretching exercise in our daily lives. My course is designed for ANYONE who wants to get a full control of their body, increase mobility or get rid of back and joint pains. 
– EASY SPLITS 2020: Learn to Do Splits for Beginners at Home 
This course on splits for beginners was taught by me for 5 years to groups of people with no prior stretching experience. These were people of different ages, weights, different levels of training and capabilities. My experience has allowed me to understand that if a person has no restrictions that prevent them from doing the splits, then with due attention to training, the splits don't take long.
My program is designed to achieve results safely. Performing these exercises, you can not worry about the health of your muscles and joints, while the speed in achieving the result will remain at a high level.
Using this program for a long time will allow you to remember forever what exercises are necessary for the progress of leg muscle stretching, which will be useful to you in the future.
A careful study of the rules and recommendations will help you find all the answers to your questions, while you will always be able to contact me for help or support.