Lucas Valente – Lasso Secrets (Private Lesson – Flograppling Vid)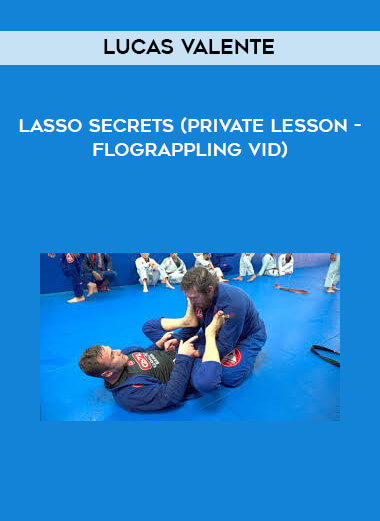 Salepage : Lucas Valente – Lasso Secrets (Private Lesson – Flograppling Vid)

Lucas Valente is one of Gracie Barra's strongest competitors and in 2019 he solidified himself as a premiere lightweight by taking silver at the IBJJF World Championships. But Lucas is still eager to prove he is number one.
Hard at work in Houston Texas with professor Draculino and the crew of master technicians at Gracie Barra Texas, Lucas is still sharpening his game. After attending a loaded class with athletes like Pedro Marinho, Andressa Cintra and Alex Morono, Lucas Valente invited me over to roll and talk technique for what turned into a most informative private lesson.
After ten minutes of sparring Lucas Valente opened up his toolbox and gave me some much needed tips on dealing with the very frustrating, lasso guard. Enjoy the tips and let me know if you're able to work the double lasso sweep into your game!