Magid Hage – Baseball Choke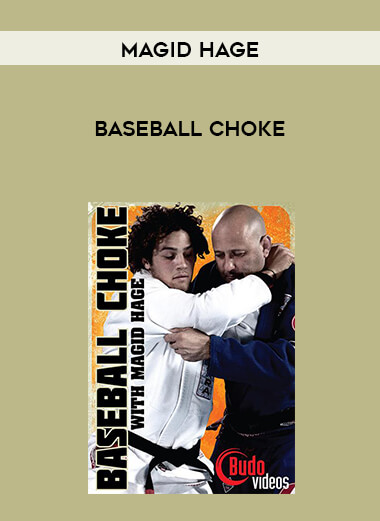 Salepage : Magid Hage – Baseball Choke

Magid Hage IV stunned the world when he submitted two high-level black belts in the same tournament with his signature move, the Baseball Choke. Magid will show you how to employ an unconventional choke to surprise even the most experienced rivals. Magid will demonstrate all of the grips and how to complete this choke from virtually any position.
Chapters:
1 Intro
2 Introduction to the Grip
3 from the knees
4 points for standing
5 points for scissor sweep
On top, there are six closed guards.
Traditional 7 half guard on top
8 half guard rolling on top
9 half guard knee on stomach
10 half guard at the bottom
11 from behind escape
12 seated, opponent on his knees
13 butterflies from the top
14 butterflies from the bottom
15 standing on one leg
16 single-leg spread
17 from the mount
18 from the knee to the belly
Leg drag 19 double guard pull
20 counter double guard pull leg drag
21 leap over the escape
22 outro