Making Friends – Your Food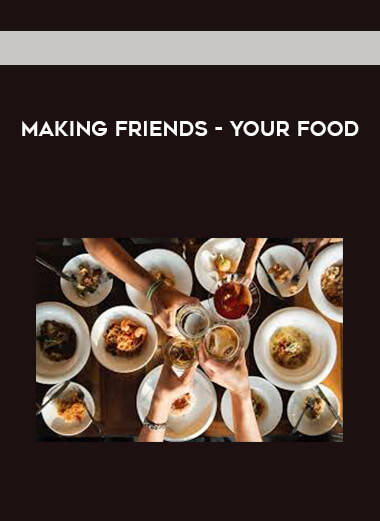 Salepage : Making Friends – Your Food

The relationship between our body and food is often a complicated one.
For me it has been no different. My philosophy to food is that nothing is forbidden, every food has a time and place to be enjoyed. Fish and chips at the beach at sunset, plum pudding at Christmas, chocolate on a Friday night watching a movie with friends, beer at a BBQ. These moments are good and healthy and joyful! I'm a firm believer in everything in moderation, but it has taken me a long time to get to this point and to have a healthy relationship with food.
There was a time where I was dieting hard and had a mental list of 'good' and 'bad' foods. I was underweight and often felt dizzy with hunger. I would eat raw broccoli for lunch even though I hated it and I would feel terribly guilty if I ate a 'normal' meal like spaghetti bolognese. It was a successful day if I went to bed hungry and I would feel a huge high when I saw myself losing weight.
After a couple of years I recovered physically when it all became too hard to maintain. I hated putting the weight back on. I have learnt to accept my body now but the real recovery took years.
Your relationship with food
People recovering from an eating disorder often talk about their relationship to their body; and this is a very important and relevant one; but another thing my eating disorder damaged was with my relationship with food. For a long time even after I was a healthy weight I was obsessed with food. I was scared of it, I wanted it but I didn't know how to eat certain foods in moderation.
If I ate foods that I felt were unhealthy I would often end up eating more than my friends around me; and making myself feel sick. I felt stupid and couldn't understand why I kept doing it when it made me feel so bad. I felt out of control. Now I understand that this was a normal response to a long period of deprivation. My body and mind were telling me to eat as much of these rich foods as possible. Who knows when I would allow myself to eat such a 'naughty', delicious thing again?