Mantak Chia – 6 Healing Sounds Meditation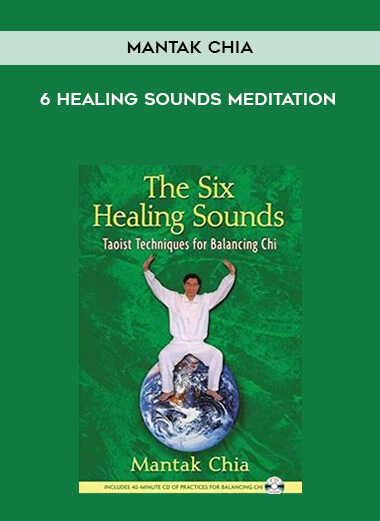 Salepage : Mantak Chia – 6 Healing Sounds Meditation

The Six Healing Sounds that preserve the critical organs in optimal health
• Presents vocalizations and associated postures that release the tensions at the basis of improper chi flow and organ dysfunction
• Demonstrates how to release excess heat trapped around the organs and move it to cooler parts of the body, restoring balance, health, and tranquility to the entire system.
• Includes a 40-minute audio CD with routines for balancing chi
Taoist sages learned thousands of years ago that a healthy organ vibrates at a certain frequency. They discovered six sounds with the proper frequencies to keep each organ in peak condition. Six postures were designed to match these Six Healing Sounds in order to activate the acupuncture meridians, or energy channels, of the appropriate organs.
Master Mantak Chia describes in The Six Healing Sounds how the demands of contemporary life can cause excess heat to become trapped around the organs, producing energy blockages and disease. He teaches readers how the vibrations of the Six Healing Sounds and their associated postures transfer this excess heat to the cooler parts of the body, therefore activating and balancing chi energy and healing the important organs. Regular use of the Six Healing Sounds enhances organ health, greater sexual pleasure, mental balance, and sickness prevention.