Marcelo Garcia – Complete Game (reupload)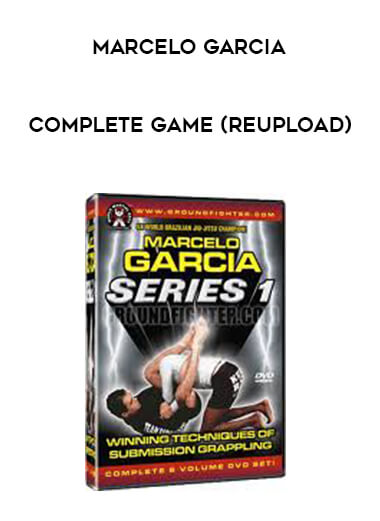 Salepage : Marcelo Garcia – Complete Game (reupload)
Thanks to original uploader Manolachus.
This is a reupload of a reupload. The freeleach version uploaded here had no seeders and I realized I had downloaded an older version. The older reupload had two additional sparring videos, but I only managed to find one of them:
Andre Arlovski (complete 15 minute plus version) [FOUND]
XXXXXXXRubens "Cobrinha" Charles [COULD NOT FIND]
This is the original uploader Manolachus' description:
It took a while to compile this one due to the amount of material on MG, but here it is!
Really thorough compilation of MG's competitive career since 2002, both in Gi and No Gi tournaments. Additionally, includes a TON of footage of MG rolling with students at various academies. Again, MG's moves, as applied in competition/rolling, are broken down by category, including: Escapes, Submissions, Openings, Transitions, Passing and Sweeps. In addition, several clips of instructional technique from MG in Action series are included in conjunction with the respective techniques.