Marcelo Garcia – The X-guard (1-4)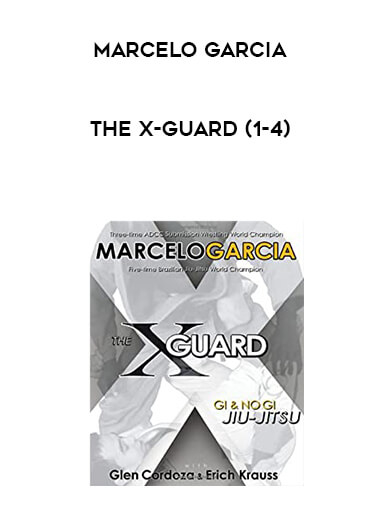 Salepage : Marcelo Garcia – The X-guard (1-4)

I'm selling a
"First edition paperback copy"
of
"Marcelo Garcia X Guard Gi and No Gi Jiu-Jitsu"
which is out of print and becoming increasingly rare.
For those who prefer to read or have an accompanying book to their DVD instructional's this is a must have.
The book is in near mint condition and lightly read.
"I recently shipped another book internationally and it cost $60 US, shipping rates have gotten extraordinarily high, thank you for understanding"
Marcelo Garcia, winner of five Brazilian jiu-jitsu world championships and a man many feel is the best pound-for-pound submission grappler of all time, unveils the secrets behind the most effective guard system in existence-the X-Guard. Unlike most jiu-jitsu instructional books, Garcia leaves no stone unturned. Not only does he show you how to sweep your opponent using the X-Guard from nearly every control position, he shows you how to do it both with a gi and without. Covering everything from grips to timing, this book will be a savior to anyone wishing to compete in jiu-jitsu ournaments, no-gi grappling competition or mixed martial arts.