Marcus Rideout & Nik Koyama – Zero2Warrior 2.0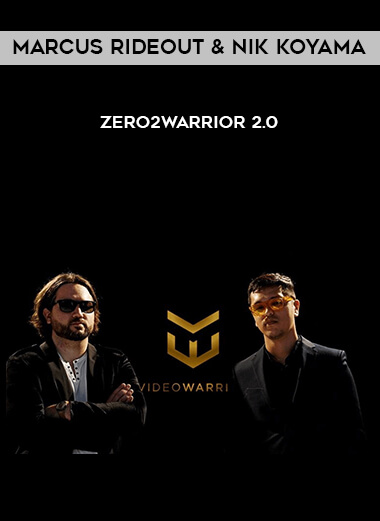 Salepage : Marcus Rideout & Nik Koyama – Zero2Warrior 2.0

Lifetime Access to the 6 Week Training Program, completely unlocked upon completion of this order form!
Bi-Weekly Q&A and/or Livestream sessions for support!
Access to the Zero2Warrior Student-Only Tribe where you can ask your questions, share your VBCs for feedback, find fellow Warriors to interview for YOUR VBC and more!
 Video Bullseye (The 10 Best Businesses To Pitch A Video Business Card To + Selling Angles!)
Video Cash Hacks (Five additional and easy-to-create up-sells that compliment the work you'll do while making a Video Business Card for a client)
 Legal Warrior (Three Contracts For Educational Purposes  – One For Clients, One For Hiring Subcontractors, One For The People Who Appear On Camera)