Maria Nemeth – Energy of Money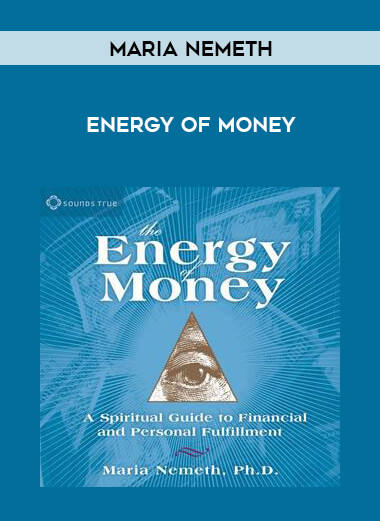 Salepage : Maria Nemeth – Energy of Money

"Money is congealed energy," Joseph Campbell once stated. And releasing it opens up new opportunities in life…
Dr. Maria Nemeth's engaging seminars have taught thousands of individuals across the world how to create a strong new connection with their money and bring their aspirations to fulfillment. You may now, too. Dr. Nemeth, who earned an Audio Publishers Award for her Sounds True series, on which this book is based, draws on her more than twenty years of expertise in combining spiritual and practical strategies for managing yourself and your business in The Energy of Money. This powerful guide to wealth includes twelve ideas that will allow you to achieve financial success by combining a comprehensive self-help and self-discovery routine with tried-and-true money management practices.
Discover the underlying world of ideas, attitudes, and habits that underpin and, at times, undermine your daily usage of money and personal resources.
Tame the demons of impulsive conduct and busyness.
Dispel worries of lack and deprivation.
Accept and deal with contradiction and ambiguity.
Consciously direct your financial energy.
Clear your energy field so that you may receive the energy and assistance of others and the cosmos.
Create and maintain your unique road to abundance.
Dr. Nemeth will guide you to financial success and help you materialize your unique gift to the world through simple exercises and meditations, useful worksheets, and other interactive activities.