Marie J. Ryan – Breaking the seduction code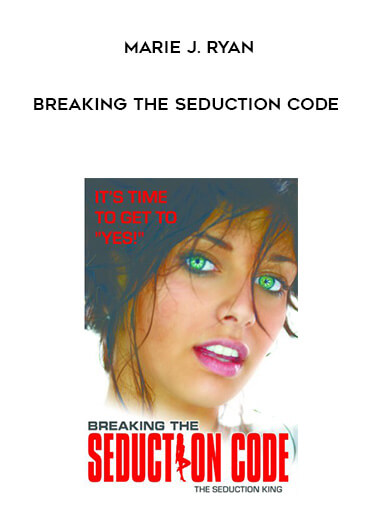 Salepage : Marie J. Ryan – Breaking the seduction code

To understand relationships, you need to understand multiple maps. You have to understand the relationship process from both a bird's eye view as well as an inside view. You have to also understand what is happening within yourself and what is happening inside your partner.
In Breaking the Seduction Code, you learn how to read these maps as well as learn skills in navigating them successfully.
T.S. King uses principles from spirituality, Hypnosis, NLP and other modalities to explain this to your conscious mind, while at the same time telling Ericksonian hypnotic stories that install these understandings in your unconscious. When you know how to navigate a relationship without consciously thinking, you become a master at seduction, a master at relationships, and a master at life.
Over the years, T.S. King has coached thousands of men – and women – in learning how to make relationship work. During this time, he learned how to open the unconscious mind to help people change behaviors to create desired results. He's learned the secrets that make women say yes to men and yes to life. He's distilled these secrets into this book, and he's developed tools you can use to overcome fear, doubt, lust, and become the man you know you can be.
Here's the thing. Men – and women – are looking for one thing. They'll tell you it's something else, they'll even disregard this within themselves. But when they open to the key unconscious patterns, they discover how to let go and allow relationship happiness and harmony into their lives.
Women have read this book and said "YES." Men have read this book and changed not only their relationships, but their lives.
What happens when YOU learn the secrets of Breaking the Seduction Code? Open this book and find out!