Mario Sperry – Vale Tudo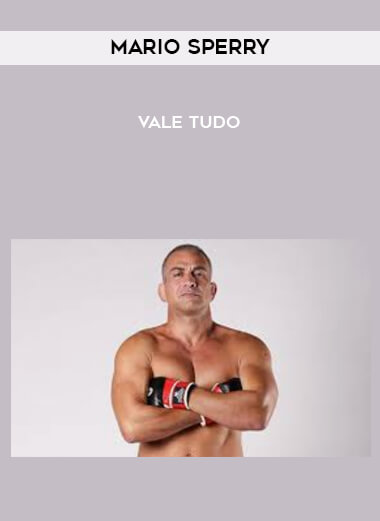 Salepage : Mario Sperry – Vale Tudo

This is the original Vale Tudo Series that has changed the way grapplers train for MMA! Mario Sperry Vale Tudo Series One has been the highest rated instructional series ever and has become mandatory for anyone looking to win in a street fight or no holds barred match. With 6 massive volumes of instruction, this is not just sport techniques without a uniform but a step by step guide to using Brazilian Vale Tudo in a street fight or Octagon and destroying anyone! Mario takes you through every phase of an MMA fight teaching you the most devastating strikes and submissions you'll need to finish your next opponent including, takedowns, armbars, chokes, leg locks and more. You will not find a better set of instructional videos for winning a street fight or your next no holds barred match anywhere! This set also contains real no holds barred footage starring the Zen Machine in action fighting and using the very same techniques! Learn the moves, see them used live! This DVD set is the remastered 2007 version that included's chapter breaks and bonus moves that were not on the original series. Volumes Include: The Vale Tudo Takedown, Defeating the Guard, Crossbody and Knee on Stomach, The Vale Tudo Mount, Finishing from the Back and The Vale Tudo Guard.
About the Actor
Mario Sperry, a prodigy of the legendary Carlson Gracie, is a multiple Abu Dhabi Submission Grappling World Champion and swept the 1995 to 1998 World Championships of Brazilian Jiu Jitsu to become one of the most successful fighters in Sport Jiu Jitsu history. A cofounder of the famous Brazilian Top Team Academy, Mario continues to compete in top level MMA events as well as train new champions. Mario Sperry's instructional DVD's are indisputably the most popular, highly recommended grappling videos ever produced.
About the Director
Paul F. Viele has been the premier producer of Mixed Martial Arts DVD's for over 15 years with World Martial Arts (groundfighter.com). He has produced many of the world's top artists of MMA like Mario Sperry, Marcelo Garcia, Saulo Ribeiro, Cesar Gracie, Shogun and Ninja, and many more. He currently resides in Rio de Janeiro Brazil and New York.