Master Huang YouYi – Yi Jing Date Selection Homestudy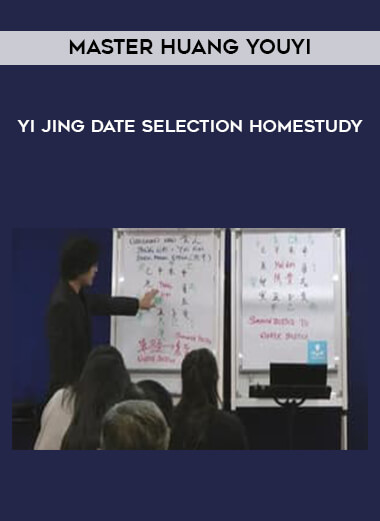 Salepage : Master Huang YouYi – Yi Jing Date Selection Homestudy

Deskripsi Yi Jing Date Selection Homestudy – Unified Yijing Research (Video)
Yi Jing Date Selection Homestudy
Unified Yijing Research
Master Huang You Yi
*MP4 Video in English (without subtitle)
*for Advanced level YiJing student
Timing is Everything
At the core of Date Selection practise resides the idea of 'doing the right thing, at the right time'. With Date Selection, you can learn how to infuse positive energies present at a specific time into any activity you're embarking to have greater chances of success. From signing business contracts, to moving into a new house, or to making a marriage proposal – a good auspicious date is nothing but essential to the make-or-break of these important endeavours.
About the Speaker :
Huang Youyi born in the year of Xin Hai (""), develops a unique teaching program that is based on the Yi Jing ('"; The Book of Change) which is the core fundamental of all Chinese Metaphysics.
The concept and principle of Yi Jing offered in the program will be applicable for all systems of Chinese Metaphysics, including Feng Shui, Destiny Analysis, Astrology and Numerology. Youyi's design objective is such that the Yi Jing program will help shorten the learning curve towards these profound subjects.
Youyi is a renowned teacher and the very first teacher, in both Chinese and English mediums in South-East Asia, to share this concept of Yi Jing with you. Youyi has dedicated 20 years of extensive research and study on Yi Jing which is the fundamental of Chinese Metaphysics.
Since his teaching started 2009, he has trained and benefited practitioners, corporate executives, professors and people from all walks of life and from different countries to understand, practice and apply the principle and application of Yi Jing in all aspect of their life.