Mastering Judo – First edition – 2005 (Ebook)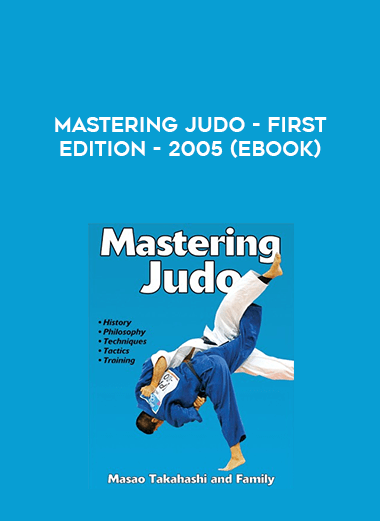 Salepage : Mastering Judo – First edition – 2005 (Ebook)

Mastering Judo focuses on advanced technical instruction for training and performance.
The book encompasses the complex dichotomy of judo as a sport and martial art.
Although many books published on judo are directed toward the beginner judoka,
Mastering Judo is written for the judoka who has already practiced judo and acquired
an introductory level of knowledge (has obtained promotion in belt ranking from
yellow to green or 5th to 3rd Kyu levels). This book is intended for the judoka who
is interested in competing and who also wishes to further his or her knowledge of
judo as both a sport and martial art.
Mastering Judo provides selected techniques that you can apply in competition. The
technical focus is on how you can apply these techniques by utilizing various grips,
movements, setups, and combinations. Information is given on training methods; the
utilization of strategy and tactics; and other considerations, such as weight control
and nutrition and the importance of studying kata. The practicality of judo is depicted
with selected self-defense techniques that you can apply outside the sport.