Mikey Musumeci – Attacking Open Guard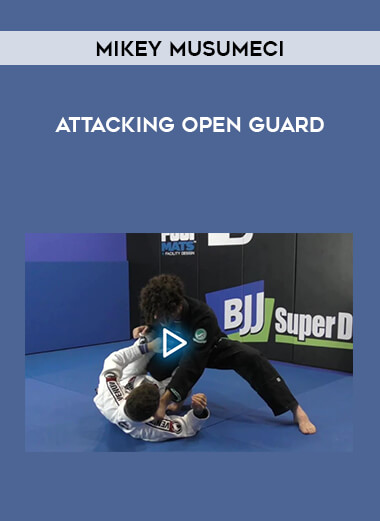 Salepage : Mikey Musumeci – Attacking Open Guard

Create a hazardous open guard with the k guard that may target the upper or lower body with methodical combinations.
Mikey's many setups, off balances, back takes, and more may be used to off balance and attack with K guard.
Mikey Musumeci is a multiple-time world champion and the most successful American black belt contender of all time, recognized for his technical prowess and open guard technique.
As Mikey teaches how to employ the appropriate hooks, angles, and leverage to make it work, use the matrix technique to attack the back position in fresh and innovative ways.
As you go through this simple method for the back take, combine the matrix with the baby bolo, twisting hooks, and more.