Mikey Musumeci – The Collar and Sleeve System Part 1: Outside Control On The Knees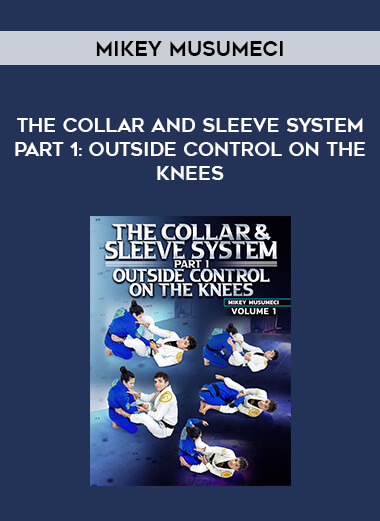 Salepage : Mikey Musumeci – The Collar and Sleeve System Part 1: Outside Control On The Knees

Mikey Musumeci is a multiple-time world champion and the most successful black belt contender in American history, recognized for his technical prowess and guard game.
Learn Mikey's method of dismantling the collar and sleeve guard system, including his preferred sweeps, submissions, grip breaking sequences, and outside control counters.
This is the first installment of Mikey's ongoing series on his collar and sleeve guard method, in which he breaks down everything you need to know to sweep and submit a kneeling opponent with effective outside control.
Mikey's detailed description of the most sophisticated scissor sweep in Brazilian jiu-jitsu will help you master this legendary maneuver.
Introduction (Part 1)
Sleeves And Collar
What Is The Difference Between A Collar And A Sleeve?
How to Position the Back Leg
Part 2: World One Outside Control Objective Stepping On Hip Variation One: The Easiest Triangle Set Up
Part 3: Adaptation Three Pulling Ourselves In Variation Four Seated Position
Part 4: The Family Combining two half-lassos from Family Two to Family One
Part 5: Every Grip Possible For The Person On Top
The Most Important Grip Breaking Concept For Exposing Submissions On The Lower Body
Part 6: Modified Collar And Sleeve Solution To Collar And Sleeve's Biggest Problem
Submission Assaults
Part 7: Fundamental Setups
Introduction
Sweep with Scissors
Scissors Sweep Method That Is Technically Sound And Efficient
Part 8: Scissors Sweep Submission Exposure Explained