Mikey Musumeci – The Straight Ankle Lock Butterfly Ashi Part1 Leglock System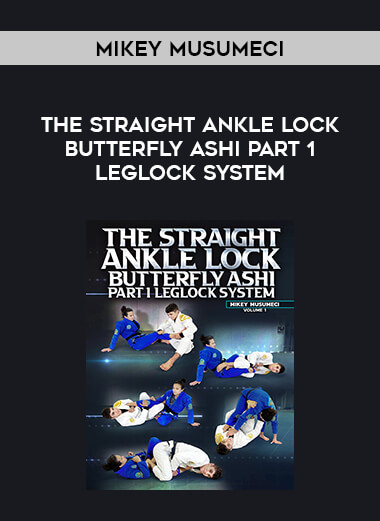 Salepage : Mikey Musumeci – The Straight Ankle Lock Butterfly Ashi Part1 Leglock System

Learn Mikey Musumeci's IBJJF Legal Leg Locking System, which he has used to defeat elite fighters and win gold medals – with over six hours of attacks, including his signature Butterfly Ashi position!
Use the same white belt authorized foot lock that Mikey used to achieve the fastest submission in IBJJF World Championship finals ever!
Counter their defenses and improve your position as Mikey demonstrates how to remain ahead of the opposition.
This eight-part series is nearly six hours long, with Mikey meticulously going down every element.
Mikey Musumeci is a multiple-time world champion and the most successful American black belt contender in history, recognized for his technical prowess and ability to defeat opponents of any size.
Create a solid leg locking foundation with this Part One introductory lesson to Mikey's whole leg locking method.
Volume 1
Introduction 0:00
Volume 2
Setups – Several Ways To Get To Foot Lock 0:00
Volume 3
Near Hip Series – How To Finish A Foot Lock 0:00
Volume 4
Removing Bottom Hook 0:00 – 11:41
Coming Up To Top Foot Lock 11:41
Volume 5
Adjustment From Top 0 – 31:06
Removing Top Leg 31:06
Volume 6
Cross Foot Lock Counter 0:00
Volume 7
Far Hip – Introduction 0 – 32:06
Leg Drag Far Hip 32:06
Volume 8
Person Comes Up 0:00